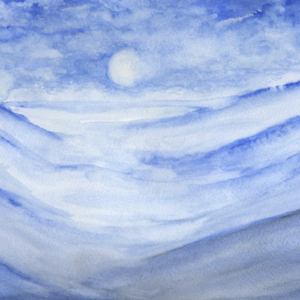 February 5th 18:28 UK/UT 
This full moon in Leo is a little bit dramatic!
It will show us great truths about the people we surround ourselves with, throwing off any veils of illusion they may have attempted to weave in the past. Unsure where you stand with someone? You will have no doubt when this full moon has done her work!
There may be dramatic behaviours, attention seeking… be prepared for people to truly show you who they are with their actions. Actions will show you absolute truth.
Ignore the words, sit back and observe calmly. Stay out of the chaotic whirlwind that some will bring.
This full moon is also about realising our power to choose. We are at a crossroads in time with the ability to powerfully create our own fate if we dare, but we may need to be uncomfortable temporarily.
Leo energy gives us strength, reminds us of the fire in our bellies. The energy of Imbolc is still powerful, we can call upon the element of fire, Goddess Brigid and the strength of Lion to be braver than ever – we can defy the expectations others have projected onto us and embrace our deep desires and live freely on our own terms.
Do you feel brave?
Do you need your roar to be heard?
This is a beautiful moment to really embrace our true feelings and nature. It's time we made heartfelt decisions that benefit ourselves as much as the needs of those we love.
Energy placed into new starts is rewarded now, especially in career.
What to meditate upon:
Sit in a quiet moment with Amethyst, Jasper or Rose Quartz if you have them.
What are my talents?
What brings me closer to my true path, and what is distracting me?
What can I do today to feel authentically me?
Which boundaries do I need to stand firm on?
I have more strength than I know… What more can I do to make me feel even stronger?
See what comes to you!
Receiving a distant healing or cleanse during or 24 hours either side of a full or new moon is incredibly powerful, feel free to check my availability and book yourself in here…