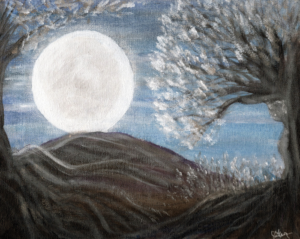 With Mercury and 5 other planets going retrograde on 9th and a full Wishing moon in dreamy Pisces on the 10th, wow… what an opportunity to work on ourselves and manifesting the life we dream of (realistically!).
It is possible to build a life we experience joyfully, consciously, and do not feel the need to escape from.
We can use this cosmic alignment right now to choose how and what to build rather than tolerate what happens around or to us just because we are experiencing a particular set of circumstances.
Most of the world is experiencing oppressive hardship in terms of daily living, but we can do more about it than we assume we can. Firstly, we stop listening to the mainstream media – immediate lifting of mindset. We begin to look for news reports elsewhere and keep coming back to the facts. Then we decide what we, as individuals can do with this information to change what insults the soul the most. Even if it is one tiny change at a time, we empower ourselves and even take back our power by doing whatever we can. By doing so, our mental and emotional states shift into positive outlook and detachment from negative expectations.
Pisces energy is dreamer, manifestor, building block energy. This full moon is aligned with Mercury Retrograde – but do not panic, this is perfect for the Hermit going within vibe – this creates opportunity to get quiet and still… to listen to our intuition, reflect, dream up change that is meaningful for our future. Take note of your dreams, write them down and see what comes to you about them. What previously hidden messages are coming to you?
We are encouraged to slow down, to not be so focused on do-ing, more focused on be-ing.
What will you dare to dream up that can be life changing?
 Wishing Moons are powerful!
Full Moons are incredibly powerful times for us to harness positive creative energy, but do you know about the even more magical power a Wishing Moon holds? 
You'll be needing my comprehensive Wishing Moon manual with this month and rest of this years dates and full step by step instruction and tips on how to harness this powerful manifesting energy. 
Maybe booking in for a call with me to figure out the messages, intuitive knowings and dream downloads will help you to step forward with confidence?
More power to you in all you do!
Until next time xxx