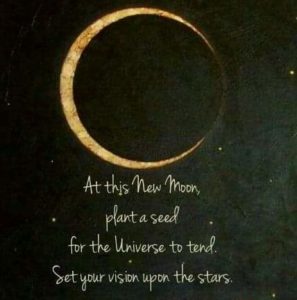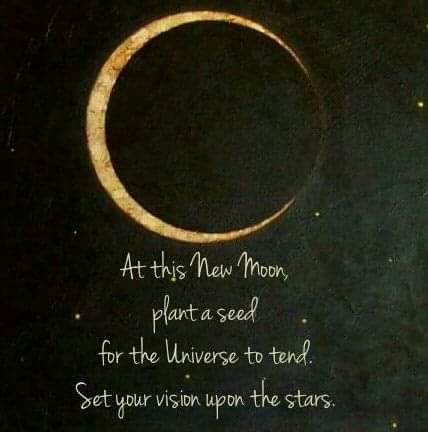 This new moon is in Leo, which is strong and feisty energy but in all the right ways, such as creating opportunities to reconcile differences between yourself and how you feel about the world/or loved ones who have been getting on your last nerve. Will you carve your own path or submit to the will of others for a quiet life? The former is more achievable right now if you usually opt for the latter.
I woke this morning with the lyrics to John Lennon's Instant Karma running through my mind – "We all shine on, like the moon and the stars and the sun"
The Leo new moon inspires us to shine in our own unique way. celebrating our quirks and weirdness. Let your freak flag fly!
At its best, Leo is about recognizing and celebrating what makes us truly special. Each of us has been given our own unique abilities. And we owe it to ourselves and the world to develop, express, evolve and share them.
We are not for everyone. And that's okay!
The key is to shine your light where it can be best received, truly seen – and not waste your precious energy on people and situations that make you feel invisible underestimated, or worse, unappreciated. 
Areas we will need to work on today:
Our feelings are amplified and so is the negative self speak and judgement, but instead of looking where to blame, we can address and heal those issues as they rise to the surface now.
Whether we are ready for this or not – it is happening, and we can use the Leo energy of this New Moon to face them head on and roar! Create new and constructive habits instead.
This day is a great opportunity to take incredibly transformative inner journeys. Compassion and unconditional love, self-care to heal ourselves, to open ourselves up, shadow side and all – giving allowance to abundance in all things for our personal and collective greater good. 
Have you been increasingly unable to deny being your authentic weird and wonderful self?
Feeling like quitting your soul sucking job, or telling controlling people where to go?
Theres a reason for that. This energy combo is pushing us to choose integrity and authenticity, and to drown out fear. 
Creating good new habits and working towards the greater good in any way, shape or form is wonderful right now – go for it!
Be present with what feels good:
Simple things…
Daily random acts of kindness, be aware of the opportunities around you to pay it forward.
Learn something new.
Take time to honour nature, walk in open green spaces or forests.
Cloudgazing and stargazing (still some meteors until mid September too!)
Meditate – note down any ideas, thoughts, channelled words or imagery, leave a voice recorder app running while you meditate so you can speak them as you go,  then you don't have the pressure and distraction of remembering it all.
If you feel super overwhelmed and unsure how or where to begin and need some help navigating and coping with this energy, perhaps a Chakra Balance and Cleanse, Chaos Flush Empowerment, Clean Slate or Diamond Energy Therapy will be a catalyst to press that reset button?
Whatever you do today, empowerment and focus on what you CAN do, is the order of the day. Time for you to harness this energy for the highest and greatest good – for you and those you love.
Until next time…
More power to you! xx