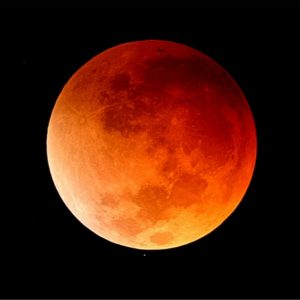 November 8th 11:02am UK/UT 
Lunar Eclipse begins 08:02 UT for 85 minutes 
What a combo!
Full Moon in Taurus focuses our attention on safety, comfort and security, urging us to be keeping things simple and putting our self-care first. If we aren't careful, surprise chaos and drama will lure us into situations before we know it as the eclipse energy will shine a light into the darkest corners. Nothing to be afraid of here though, sometimes lighting up our darkness is necessary to truly drag us back into the light again.
Please be extra kind to yourself during this intense period, as with any supercharged Full Moon like this one, external dramatic events or surprising revelations can shake us to the core and stir up deep feelings and emotions we aren't quite ready for. With Uranus influencing things, we will find it easier to move forward without a feeling of being held back. Call upon all your spiritual tools, practices, calming methods to hold peace, and sit firmly in your power.  Rise to any challenges that surface, remember we can always remain in control of how we feel about external things we cannot change.
You can call upon me to book in for some full moon cleansing and self care too, I still have some appointments here. 
Eclipses at full moon show us necessary endings, coming full circle and closing a cycle of lessons. Which then clears the way for any new beginnings we wish to make real.
Where do you need closure?
What will you focus on making real with the new space that closure brings?
Are you operating from a scarcity mindset – or one of abundance?
The total lunar eclipse will sweep across UK, northern Europe, Asia, Australia, the Americas and the Pacific on November 8, 2022.
Penumbral eclipse begins at 08:02 UTC on November 8 (3:02 a.m. EST).
Partial eclipse begins at 09:09 UTC on November 8 (4:09 a.m. EST).
Totality begins (moon engulfed in Earth's shadow) begins at 10:16 UTC on November 8 (5:16 a.m. EST).
Totality ends at 11:41 UTC on November 8 (6:41 a.m. EST).
Partial eclipse ends at 12:49 UTC on November 8 (7:49 a.m. EST).
Penumbral eclipse ends at 13:56 UTC on November 8 (8:56 a.m. EST).
Maximum eclipse is at 10:59 UTC on November 8 (5:59 a.m. EST).
Until next time, more power to you!
Rachel xxx