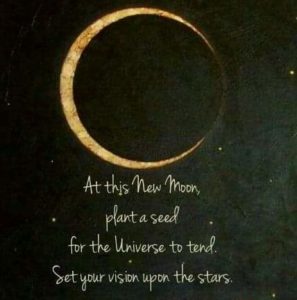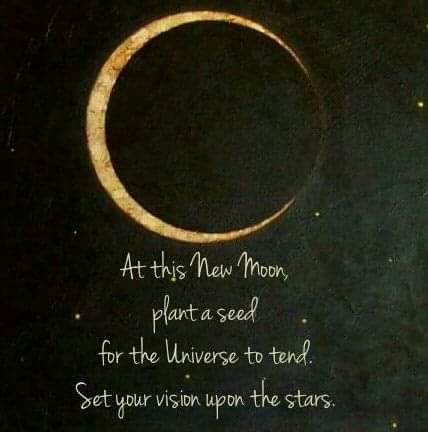 NEW MOON ECLIPSE IN SCORPIO 
OCTOBER 25, 11:48 AM GMT
Maximum eclipse visible – UK time 25 Oct, 12:00:16 pm
Have you been feeling some irritability, a vague sense of dissatisfaction? Well, there's a reason for that…
The current energies are bringing attention to love in all our relationships, platonic and romantic, the balancing of give and take. A spotlight is being shone upon finances. Important decisions need to be made about what makes you truly fulfilled, about how you may need to reassess that to align with your authentic sense of self.
Venus is shining her beauty, prompting gratitude to jump out at you where you may not have been seeing it before. She asks us to prioritise comfort, harmony and surrounding ourselves with people who make us feel good about ourselves.
How do you wish to be loved? How do you wish to express love to the world?
Add in this solar eclipse…which is like new moon energy on steroids… we have the perfect moment in time to embark on anything new, reinventive requiring renewal, energy and initiative.
Harnessing this energy is simple.
Light a white candle (a tiny birthday candle or tealight will do) and look into the flame almost as if you are looking through it with a soft gaze for a while and write down anything that comes to you with the following:
How can I show myself the love and compassion I show others?
What am I grateful for?
If I had no limitations, what would I do just for myself if I could?
What has love taught me about myself?
Where do I give or take too much?
Which old habits no longer serve me and must go?
Write your observations and realisations down, any actions that you feel will bring you the highest and best outcome too. Keeping a journal of these throughout the year will help you to evolve and see how far you've progressed over time.
The best time for starting new projects is during the two-week waxing moon phase, from October 25 to November 8.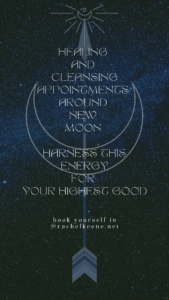 I do have a couple of appointments left for distant healings and cleansings, house cleanses and chakra balance, take advantage of this supercharged time of renewal and book yourself in here.
More power to you in this powerful moment, and always!
Rachel