This is the energy of the peaceful warrior.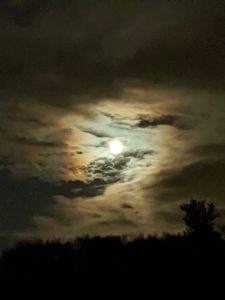 The scales of balance ARE Libra energy today, and this full moon shines a light on to wherever imbalance has taken hold.
It's OK if you feel like righting wrongs, speak your truth and go with that energy wherever you can peacefully.
Do you need to address bias, discrimination, or anything that's just plain unfair?
Maybe you would like to contribute to a social cause. How can you support the vulnerable who are at risk from the year's pandemic? Would you like to see your work culture be more inclusive? Are animals being mistreated in your area? Whether you're donating time or money doesn't matter. A social media campaign can raise awareness and inspire others who do have the means to put some funds behind an important initiative.
Libra marks the halfway point around the zodiac wheel, the turning point where the astrological energy shifts from "me" to "we."
You may feel dissatisfied by any relationships that aren't reflecting your values, emotional or professional. Can you align and agree on the things that are most important to you—or are you just looking in completely different directions now? Libra is the zodiac's diplomat, and this full moon will lend a hand in keeping communications, negotiations or necessary partings peaceful. If you find yourself locking horns with loved ones regularly, learning to disagree without disrespecting the other party is assisted spiritually now. Rise above any power struggles and look for the common ground, for the greatest and highest good for all concerned.
Check in with how you are feeling about your home. Has your once-calm oasis turned into a noisy, cluttered place during quarantine? Bring some serenity back to your sanctuary. Whether you want to do a full-on purge or just tackle one communal area, let the Libra full moon help you to get motivated.
Libra is ruled by Venus, so the urge to create art and see beauty in everything is stronger than usual. Get creative!
As above, so below; as within, so without.
Tonight I am holding a LIVE Full Moon Goddess Gathering on my Facebook page at 7.30pm UK time!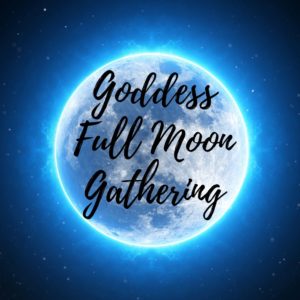 This will be a new experiment, so bear with me…
We will share a group drumming healing with Reiki and Eir energy, calling in the moon goddesses. We will work with oracle cards and take part in a little manifesting ritual.
I can't wait to share this full moon empowering energy with you. You'll need to head over to my page
https://www.facebook.com/Rachel.Keene.Spiritual.Services/
at 7.30pm UT/GMT tonight Wednesday 8th April.
You'll need:

Comfiness!
A sheet of paper and a pen
Optional but not essential:

Candles, sage or incense
A moonstone tumblestone and/or jasmine oil
Oracle or tarot cards if you have them
A drum or rattle (or whatever you have about the place to drum on!)
There will be more online offerings to help us all in these strange times! No fee, just come along, join in and let's raise our energy!
If you want to harness and honour this beautiful full moon with some simple energy work alone instead here's my downloadable easy to follow Full Moon Rituals manual…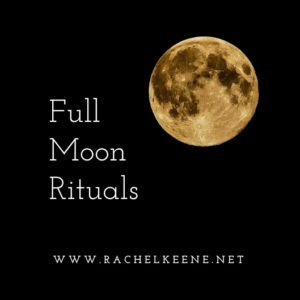 Until next time…