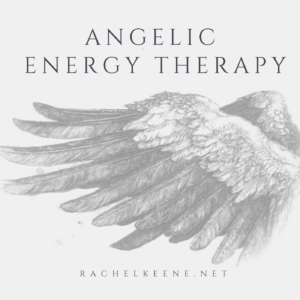 Distant Healing Treatments
PLUS STUDY AT YOUR OWN PACE – BECOME A PRACTITIONER
DISTANT COURSE AND ATTUNEMENT TO LEVELS 1, 2 AND 3
'Earth Angels walk with both feet on the ground'
'Come out of the darkness and into the light. Transforming the shadow to let the light in; transmuting the darkness and bringing you back down to earth. Grounding you back into your body and out of your head.'
The energy is often described as being like a gentle hug, the Angelic Energy reassuringly takes us by the hand.  Reiki by contrast as an energy can be like a nudge in the ribs that helps us to shift and drops us 'in at the deep end' and sometimes people can find it too much, Angelic Energy may be more suitable in those cases. It is no more or less powerful, it is just another way. Angelic Energy Therapy is NOT reiki, it is a different vibration.
What conditions may AET help with?
AET may help people who are feeling confused about what they are meant to be doing in life, if they are at a crossroads and not sure of who they are and what they are doing. It is a transformational energy which can assist personal development.
AET may stimulate and accelerate the body's own natural ability to heal itself and regular treatments may help to boost the immune system. Like other energy therapies, AET may help to cleanse the body of toxins, relieve pain, soothe shock, or calm the mind. Everyone's experience and their reaction or response to AET will be different and no two treatments per person will be the same.
There are many conditions which may benefit from AET:
stress
chronic pain
general aches and pains
mental health problems
nervous system disorders
digestive problems
spiritual crisis
bereavement
sleep problems and disorders
trauma
shock
Angelic Energy Therapy may also help with the following
Your relationship with yourself – inspiration, awareness and understanding – and your relationship with others
Allowing yourself to receive help and abundance
Purification – emotional catharsis
May encourage you to increase your exercise regime
Personal development
Cleansing of cells including generational aspects. Issues that have run through generations in a family may come up to be addressed.
Please note
This treatment is not suitable during pregnancy or for very young babies and children who cannot give their consent. This system is not intended to replace medical care, if you have a health for concern please consult your healthcare provider. Angelic Energy Therapy is not intended to be a substitute for conventional medical care, nor is it an alternative – it is complementary to that care. In this way it also works in conjunction with other therapies.
How many treatments do I need?
How many treatments are needed is entirely up to you; one treatment may be sufficient for your needs if you are, for example, mildly stressed. If you have a chronic or long-term condition, you may benefit from a course of treatments over a longer period of time, an ideal maybe a treatment every week for 3 or 6 weeks then see how you get on with a longer gap in between treatments. During times of stress you may find that you benefit from more regular treatments, Some people may choose to have a treatment regularly every few weeks. It is invariably the case that when you have had a treatment you instinctively know whether you need, or would like, another.
What will I feel as I receive the Angelic Energy Therapy?
Any number of sensations may be felt, typically warmth, coolness, movement of energy within the body, buzzing, tingling, whirring, stomach rumbles may be heard (always a good sign that the treatment is working) but most commonly people feel like they are being soothed and surrounded by a big warm blanket.
The associated colour with this energy is gold – people may see this colour or they may see others, which may relate to the chakras where the energy is going to and working on (eg red for the root, orange for the sacral, yellow for the solar plexus, green for the heart, blue for the throat, purple for the third eye and violet for the crown).
Those who have received the energy have described it in various ways including
'like a warm blanket or hug; very intense; comforting and soothing'.
The energy works on all levels, mental emotional physical and spiritual – whatever you need, you will get and you will not get any more than you can handle and you can never have too much.
Distant healing treatments are available wherever you are in the world, by appointment singly or in blocks to save money if you wish to make regular treatments part of your well-being practices.
30 minute treatment     £30
60 minute treatment    £60
Blocks are available at a discount for you too. 
Practitioner Courses are £100 per level.
Study in your own time at your own pace with a comprehensive course manual and full lifetime support from Rachel.  Attunements to each level are by appointment to suit you.
You'll be asked to make an appointment when you book the course level, but these can be amended at any time, if you need more or less time to study, no problem.
Book here – please note I work on UK time so check the time difference.
1. Click on the link above and scroll down to select your preferred appointment type or block of appointments from the list. You will be directed to my online calendar to book your appointment (UK time) which is auto confirmed by email.
If booking a block, book your first appointment in, then contact me to arrange the rest as and when you feel you need them. I can send distantly at night while you sleep – you can select times in the evening to suit for distant healing.
Appointment times shown are London UK time as that is where I am. Most smartphone clocks have a world clock option where you can see what time it is here in London.  Appointments can be rescheduled only in advance with at least 24 hours notice (up to 2 times) but not refunded. If you miss your appointment time on the day there are no refunds as I have allocated my time to you for that period.
2. You will then be directed to make your payment via a debit or credit card via PayPal but you do not need a PayPal account to do so.
Please note, payment is required at the time of booking. The system will automatically cancel any appointment received without accompanying payment.