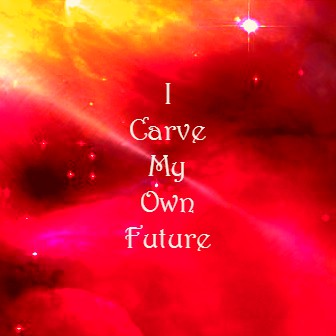 Are you feeling like you want to change your life for the better?
Maybe some big life events have you wondering who you really are now and what you want for the future?
Feeling a sense of dissatisfaction or a need to find some greater purpose in life?
Maybe you know what you wish to change but need help getting started and implementing your ideas and dreams?
These sessions are different to the norm. 
I will use my intuition and experience gained in almost 3 decades of spiritual work to coach you to a place of self realisation and empowerment.
You will see clearly where and how change needs to be made, and
Discover the issues that you need to work upon step by step to
Move forward feeling truly clear, empowered, fearless and confident.
This is an entirely "go with the flow" session where we work together.
This therapy will work for you even if you have no idea where or how to begin.
We begin the session with a chat about why you feel you're at this point.
With my guidance you will tap into new levels of honesty with yourself.
We may even use oracle cards, meditation and hypnotherapy techniques to explore and resolve subconscious blocks or issues that need to be explored, in order for you to move forward freely and shine!
This is the first step on a journey you will make for yourself to improve your life… are you ready?
Terms and Conditions:
This is a one to one service in Hertford Heath, Hertfordshire or via phone or Skype Worldwide.
Payment is to be made at time of booking, using the Book Now button below
How To Book:
1. Click on the Book Now button below and scroll down the list of services to select the appropriate "Intuitive Life Coaching" in person or distant option from the list. You will be directed to my online calendar to book your appointment which is also confirmed by email.
Appointment times shown are London UK time as that is where I am. Most smartphone clocks have a world clock option where you can see what time it is here in London.  Appointments can be rescheduled only in advance with at least 24 hours notice (up to 2 times) but not refunded. If you miss your appointment time on the day there are no refunds as I have allocated my time to you for that period.
2. You will then be directed to make your payment via a debit or credit card via PayPal but you do not need a PayPal account to do so.
Please note, payment is required at the time of booking. The system will automatically cancel any appointment received without accompanying payment.
3. I will contact you via email with directions and/or contact details as appropriate.